ZES ZIMMER in the PowerizeD consortium
Innovative measurement technology for sustainable power electronics: ZES ZIMMER in the PowerizeD consortium

As one of the leading manufacturers of high-accurate power analyzers, it is not only our interest but more or less also obligation to exploit our core competences and expertise in joint research projects for a bright future. Since in this context decarbonization is more important and essential than ever before, research projects are significant and necessary, that address digitization and derived innovative power electronics approaches which pave the way to net-zero emissions.
At the beginning of this year (2023) the European joint research project PowerizeD with a considerable volume of knowledge and technology started. ZES ZIMMER is one of those research partners and we are pleased to add our research knowledge and technology. Overall, the project is represented by a formidable consortium of more than 100 participants of research partners from all over Europe. 61 partners, 13 European countries and 36 months duration to put it in numbers.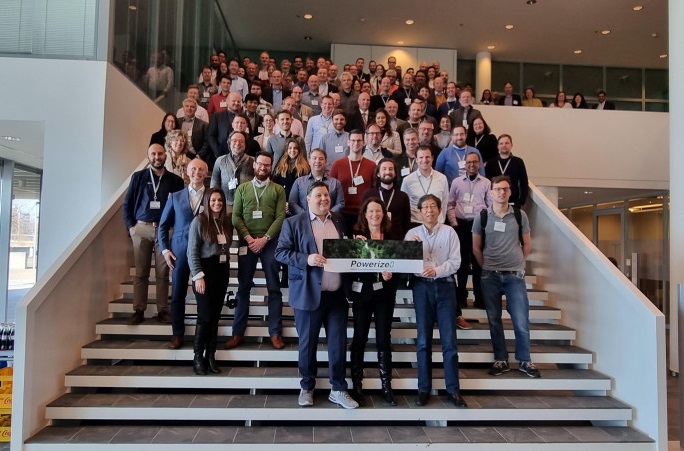 Amongst others, the main objectives and goals include:
More efficiency and greener operation
Novel materials and reliability
Robust and safe operation
Functional integration
In conjunction with the project's vision and mission, the development of power electronics intelligence and digitization are tackled and advanced in order to contribute decarbonization. The expected impact will be on multiple industries such as:
Semiconductor Industry
Traction Industry
Automotive Industry
Industry Market
Electric Energy Industry
Our focus in this collaboration is on the development of a demonstrator for precise efficiency testing of power electronic applications with high voltages exceeding 1.000 V, such as developed within this project. Additionally, and just as important, the application of the developed and characterized demonstrator respectively measurement solution will complete the measurement of grid quality disturbing harmonics in the extended frequency range. We look forward to an exciting and great cooperation with our project partners, especially those who will work closely with us on the subject of measurement technology and its characterization and exploitation.
Project website: https://powerized.eu/
Project's LinkedIn page: https://www.linkedin.com/company/powerized/